Agile Business Analysis Training
MCAL announces its latest Business Analysis offering focused on Agile methodologies.
Our constant endeavour has been to bring the latest Business Analysis tools, techniques, methodologies and best practices to our clients so that they can excel on the global platform.
The new program has been designed by conducting extensive industry research and by collaborating with experts to make sure that the program will help participants get insight into not only the day-to-day role & responsibilities of a Business Analyst, but also the strategic view that (s)he should be able to demonstrate.
This program has been designed specifically to align BA role in Agile projects owing to the global popularity of Agile Software Development methodologies, especially SCRUM.
Participants will be awarded the Agile Business Analyst certificate upon successful completion of this program.
This is the best program that you must take up if you are looking to enter the role of Business Analyst in Agile teams or if you are already a BA and you are trying to align yourself with the skills necessary for Agile teams.
or call us now on +91 9850033661
This 2-day program is designed to give the participants detailed understanding of the role & responsibilities of a Business Analyst involved in Agile (SCRUM) projects. The program adopts experiential learning methodology ensuring that business analysis concepts are well balanced with hands on exercises using various case studies. Group exercises & role plays ensure that everyone actively participate in the program.
The program introduces participants to fundamentals of agile, SCRUM methodology, concept of product backlog, User stories development along with acceptance criteria, requirements management, various roles that a BA can perform on Agile teams and career growth paths. Participants will get acquainted with opportunities for Business Analysts to add additional value to projects as well as the challenges that they may face being part of agile teams.
In waterfall model, the basic assumption is that business people will in advance know all that needs to be developed and delivered to them, say a year later. We have learnt the lesson the hard way in many cases where our teams worked long and hard to develop and deliver software to the customers, but the business realities had changed so dramatically by then that the software was no longer useful. Wouldn't it be great if the customer could use the software, achieve their goals and appreciate all the hard work that our teams put in?
With constantly evolving technology, business and regulatory environment, it has become imperative for the technology teams to be as close as possible to the needs of the business community. With Agile, there's also an opportunity for the team to correct its direction and realign their efforts such that they can continually satisfy customer needs. This automatically generates need for Business Analysts who can understand business's pain points, translate them to software solutions and deliver working software quickly.
This program uses experiential training methodology. A project like experience is shared by participants learning best practices as well as practicing various BA tools and techniques as the program proceeds. Participants act as BAs within a project and perform various BA tasks like grooming a blueprint, developing user stories and generating acceptance criteria. Participants will carry experience of being involved in a cradle to grave kind of project.
Interesting quizzes are thrown in between to test the areas covered and answers are discussed to gauge participants understanding of the subject.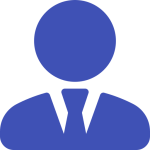 -
BENEFITS FOR INDIVIDUALS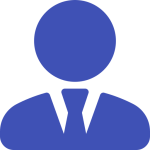 -
BENEFITS FOR ORGANIZATIONS