"Successful people are always looking for opportunities to help others. Unsuccessful people are always asking, "What's in it for me?"
MCAL has maintained a sense of professional environment right from the course query stage till the course completion. I am very pleased with the way whole business analysis training was conducted by such a knowledgeable trainer (Prashant Bhaskar). The training sessions were 90% interactive wherein there were multiple activities and exercises with respect to topic under discussion were hosted by the trainer. This has given a hint of the real-world scenario. The material shared was crisp and to the point. Competing 36hrs of training in just two weekends can be tiring and boring but this was not the case here. Every minute spent was good learning. I would really recommend MCAL to anyone who is aspiring to upskill themselves in the realm of Business Analysis.
I wanted to thank you for the excellent training that you ran for us over the four week period. Faculty teaching capabilities was Good and interactive & this led to upliftment of my own motivation towards attempting the CBAP Certification Exam.
Trainer was an awesome trainer, at first before starting the business analyst training I didn't know all the techniques and task that business analyst needs to do in order to be successful. Also he prepared me well for the ECBA exam, I past the first try. The projects was my favorite part of the training because it's a life experience and you can apply your business analyst knowledge to them. Thank you Trainer for giving business analyst knowledge.
I recently graduated from MCAL Global's Business Analysis training with Trainer , and am undoubtedly grateful for the experience. The material was well-structured and very much aligned with IIBA standards; I passed my ECBA exam on the first attempt with ease. We were quizzed and asked to complete challenging yet stimulating assignments regularly, received constructive feedback throughout the course, and were given practical BA knowledge through presentations and anecdotes daily. I'm certain that all I've learned from the MCAL training program will prove invaluable in my career as a Business Analyst and beyond.
- Avery McKie
Business Analyst
Amex - US

Trainer is an amazing business analyst trainer. He goes above and beyond the ECBA certification to give a comprehensive thorough training that covers everything from basic documentation to detailed case studies and projects. I give this training 5 stars because I would definitely recommend this training to anyone who is interested in business analysis.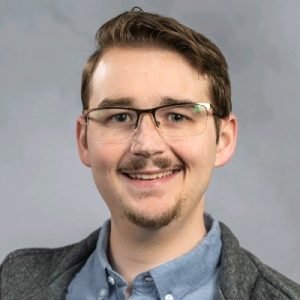 - Luke Striplin
Generation Planning Analyst
Arkansas Electric Cooperative
Corporation - Arkansas, US

I don't know where to start! Trainer did a great job in covering the material in BABOK! I had no idea what Business Analysis was until I went through this course. My favorite part of the training was the projects! The projects really test how much knowledge you've gained during the course. I can now say with confidence that I have a solid understanding of Business Analysis. I also passed the ECBA on my first try!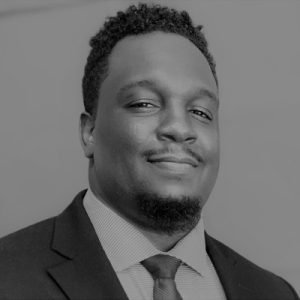 - Antwan Nephew
Cyber Security Analyst
Confidential - Dallas

The teaching is brilliant! If you have no idea about Machine learning (or programming for that matter), you may still join this course. By the end of it, you will be able to reach a level from where you will have a clear vision of how to proceed in the future. You may not be able to apply for a Machine Learning job immediately (atleast not without putting in some additional hands-on hours), but you will learn enough to know what to do next to land a job in the Machine Learning space. The trainers are knowledgeable and you will not get the sort of personalized attention you will get here. I had a great time learning with MCAL and I will surely join another one of their courses soon.
- Sandeep Bhadange
Senior Manager
Capgemini - Pune

attended MBAT Live sessions. It was a great experience. Trainer was very patient in handling queries and had a good knowledge of the field. Apart from teaching, course material and Resume Building assistance was provided as well.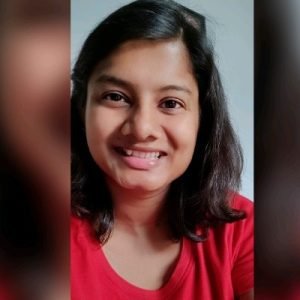 - Rahi Jadhav
Credit Manager HDFC Credila
Financial Services Limited
-Mumbai

This program was well put together and informative! The quizzes and information presented went hand in hand with the BABOK and helped me prepare to take and pass the ECBA exam. I always had support from the instructor and the differences between the methodologies were clearly laid out in detail followed by exercises and explanations. I'd definitely recommend the program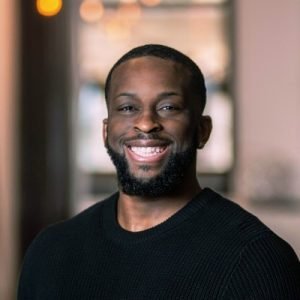 - Stanley
Product Manager
Simon Foundation, New York -

A very thorough class in business analysis. Tests and quizzes were comparable to ECBA certification. Content went above and beyond ECBA standards. Case studies and projects helped to turn the classroom lectures into workable examples. Trainer is an excellent teacher with a wide range of experience to relate to content.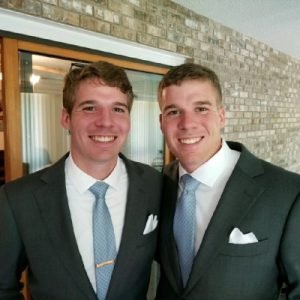 - Tim Neal
Business Analyst
Infosys - North Carolina, US

I enrolled myself for MCAL Master Business Analysis Training in the mid of September 2019. It was a brilliant, interactive Two weekends /four-day workshop. The training room and facilities provided were excellent. The workshop facilitators were quite experienced, knowledgeable and supportive and were able to effectively relate topics and methodologies with real professional life examples. The training content was excellent covering a vast area of topics, a lot of useful content was provided for self-practice and reading. Training sessions were effectively planned like explaining the topic, providing exercises for self-practice and conducting quizzes for an immediate evaluation of gained knowledge. All major BA tools and methodologies were covered and they provide excellent post-training support too. I strongly recommend BA aspirants to enroll yourselves for this workshop and take benefit of excellent training experience. Thank You MCAL and All The Best 🙂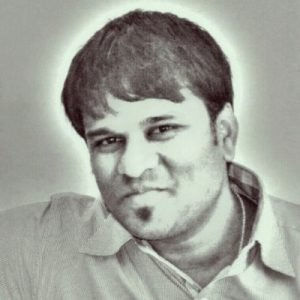 - Gajanan Deshpande
Business Analyst
First Insight - Pune

Invaluable training conducted by Mr. Trainer, where I underwent a comprehensive educational program demonstrating the roles and responsibilities of a Business Analyst through both practical simulations and the teachings of BABOK.
Andrew Defraties
Manager- Business Analyst
Aetna, CVS Health company - Hartfort, CT, US

The training was extremely good and informative . Tarun's ( the Coach) hands one & practical approach was extremely helped in the overall course .Attending the training as a good start to getting deeper into subject as concepts are clear.
Master BA training course taught by Trainer . The pace was quick, the quizzes/tests are true to the exam, the real world projects/daily workshops deliver context for recall, and the feedback and support provide MORE than enough preparation for the IIBA ECBA certification exam. Highly recommend. @IIBA GG EZ no RE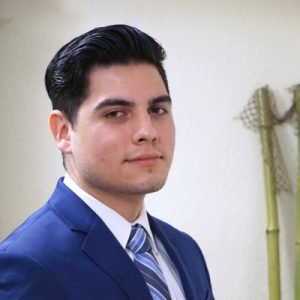 - Shyan Tyrrell
Business Analyst
Infosys - Florida, US

MCAL Machine Learning program comprises the comprehensive modules that help in learning the new program right from scratch. With the basics of python, we delved into the machine learning, a big thanks to our instructor too.
It was a right decision to opt for BA training and choosing MCAL for the purpose. The trainer was excellent and so was the training material. They used daily life examples for the concept explanation which was amazing and easy to co-relate. They have precised content as well as positive approach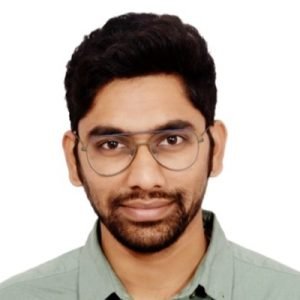 - Shreyash Solanki
Business Analyst
DXC Technologies - Pune

I was there in the July 2019 batch. The Teaching faculty were amazing. Also very clearly explained about certification. I would suggest those who are seeking to make their career in BA this institute is very much helpful for them just go for it. Best of Luck!
- Manik Vengurlekar
Sungard - Pune

Detailed understanding of all the topics related to business analysis as per international standards. As most of the people are not that clear about certifications available or how to start and where to start, training will answer to all of that questions. For me it surely shaped up a way to start and get the things done in right way. Great trainer and enjoyable way of learning.
Training was very well conducted. All the aspects of BA were covered and supported with live examples, which made the concepts easy to understand. Trainer, the trainer was quick committed, he not only covered the topics but also exposed us to the BA tools. This made the training holistic. Overall great experience learning!
I have enjoyed the sessions conducted as part of Masters in BA Training Program. They were well planned, organised and gave me a professional edge over my BA knowledge and skills. There were some quizzes, class assignments and exercises which made the course content easier to grasp. Overall, it was a good detailed professional course
Highly skilled and professional mentors. They know what they are doing. The training gave me an industrial as well as theoretical exposure regarding the BA skill. Though being a BA professional for years this training was refreshing. Thank you MCAL
I came to know about MCAL from one of my colleagues and i must say it was above par my expectations. Front end/admin- The front end/admin staff are really good at their jobs. Karan is really polite and helps you understand resolve your initial queries which enables you to get the whole idea of how useful a particular training will be in your field of work. Trainers- The trainers are really qualified and have a vast industry exposure in their field and make it easy to understand the training material. They are nice and approachable, they support even post training, their feedbacks help you improve. Material and Teaching style- The training material is designed in a way that it is easier for anyone to understand irrespective of the background (IT/NON-IT/ Functional/Technical/experienced/fresher) they are from. The sessions were really interactive as the trainer designed some quizzes, examples & activities which were actually fun and made us understand the content and enjoy the session without getting bored. Overall a good blend of content, teaching methodology and lots of support from team MCAL. Thanks a lot😊
Very professional in competence, scope, and thoroughness. Our instructor, was very patient and helpful with questions from the class, particularly in regard to giving practical business examples to help us understand concepts wherever necessary during the Master Business Analysis Training. Overall, I'm very satisfied and would recommend MCAL to anyone who wants to enrich their knowledge in this multidisciplinary field.
Knowledgeable and engaged instructor with good teaching skills and excellent patience. This was an excellent experience. The supporting examples and workshop were very good and provided quick, accurate understanding of the different aspects and knowledge areas of BA.
Awesome Training on Master BA, in-depth knowledge gain even if you are not from technical background, trainer is very knowledgeable, training material provided was very good and helpful, overall perfect class to start with if you want to explore BA profile.
I took the course for Master Business Analyst training and it was totally worth it. The course covered the very basic of Business Analysis – Use Case, MindMap diagrams, UML Diagrams, BABOK Concepts and real life examples and case studies. The course was covered over 4 days ( 2 weekends ) and the trainers were really effective. I was skeptical about the duration as training was covered from 9:30 AM till 06:30 PM, I wasn't sure if we would be able to focus for that long but my trainer – Mr. Sudhakar Vellagada , was simply amazing. He kept the sessions interactive and was very patient with all of our queries. Thank you MCAL for organizing this training. I can see the confidence now when I appear for interviews and analyse the case studies. The course is apt for someone who is planning to give CBAP/ECBA/ CCBA certification and who wants to learn the techniques and tools used by Industry experts for Business Analysis.
It had been a great learning experience at MCAL's MBAT Training. Everything was up to the mark, from the training content to trainers' mentoring and facilities. All the queries were attended. The best part was that the training was completely interactive. The trainer listened to the views/experiences of each of the attendees and explained the contents accordingly. The exposure to the BA various Tools gave proper hands-on.
I have joined this course to understand about business analysis and prior to this I had no clue about BA but Trainer Sir really helped me a lot to learn about the core concepts by mentioning real life examples. The case studies,quiz, training content and exercises used in training were very interesting .I have learned a lot from this training and its worth the cost.
It was a great learning experience. The training was given by referring to real life scenarios which made it more easy to understand and relatable. Even post training follow up is done which makes you feel connected to the institute and motivates you to be focus on your goal. The team is really approachable anytime when we are in some difficulty. Thanks to Mr.Prashant, Trainer and Karan.
Excellent training program! Very interactive training program that is great for anyone getting into business analysis and a great way to prepare for for the ECBA.
The training institute helps you learn BA concepts from scratch. They provide all kinds of training material and hands on exercises for better understanding. The coach sudhakar is really helpful. He gives real life examples so the content becomes more relatable. Overall the training is good.
The BA training helped me a lot in clearing a lot of basic questions about fundamentals of Business Analysis and the role of a BA in today's perspective. The quizzes, exercises and examples used are from real life projects and thus give you a better understanding of how things happen in live projects! Trainer is an amazing trainer/coach and a subject matter expert in Business Analysis. His pace, patience, to the point answers and way of explanation make the training experience very smooth. Overall the training has definitely helped a lot in my certificate and interview prep.
Learning with MCAL was Great Experience. It's the best Coaching for understanding the Concepts throughout…lot of questions are covered through quizzes during training.Also the training material provided was well formed consisting exercises after each and every Main Topics covered… Best option for Business Analysis Training.
First of all, I would like to thank the entire MCAL Global team for their hassle free process. I could not ask for anything more these guys are too professional. Now coming back to our Coach or Guru who has taken classes for us is simply amazing. I really don't know from where does he gets the energy and passion in which he conducts the sessions are really top notch. Over the 5 weekends of training I have learnt a lot from him not only about the Business Analyst course but on how to manage time effectively and many more. The training content was inline with CBAP or IIBA…there were lot of case studies, quizzes, exercises, tools used. By enrolling to this online training program, I personally feel I have taken the best decisions of my career. So this is just a beginning I would like to continue my association with GURU or Coach. I have already started endorsing him as well as MCAL to all my contacts so that people can learn a lot from his team. The support they provide during the training and post training was really amazing.
The Master Business Analysis training was extremely enlightening and within a short span of time, it has been well covered with many case studies and almost all techniques. The Instructor is excellent in explaining things and breaking down a complex term into simpler discussions with a lot of real life examples and simulations. The training content, case studies, quizzes, exercises, tools used was excellent. The pace and methodology of the training, collaboration with trainer & others, support provided during and after the training sessions, feedback on exercises was excellent. After this course, anyone can feel a big difference in understanding BABOK . I would like to advise here to add 1 or 2 days more to have more practice sessions for certain techniques and requests to add tools like JIRA, MS Visio also. I would highly recommend this course for all aspiring BAs and IT Project Managers etc.
- Alexander George
IT Business Analyst
Self Employee - Kuwait

I am not from IT industry. Training helped me to understand BA role holistically & the roadmap to become a good BA. Classroom interaction was quite useful. Training material is also good.
MCAL – An IIBA approved institute Content – Covers almost all the areas of BA and is explained very well with lot of examples, quizzes, case studies, Role plays and so on.. he training material is designed in a way that it is easier for anyone to understand irrespective of the background (IT/NON-IT/ Functional/Technical/experienced/fresher) they are from. Admin – The front end/admin staff are really good at their jobs. Team is really polite and helps you understand resolve your initial queries which enables you to get the whole idea of how useful a particular training will be in your field of work. Trainers – The trainers are really qualified and have a vast industry exposure in their field and make it easy to understand the training material. They are nice and approachable. Prashant helped us understand BA very well through lot of examples and videos, he is very polite and patiently answers all the queries. Trainer supported and guided on case studies and exercises. Hope this helps…All the best !!
This Business Analyst Course is one of best to push your career goals on a high. Experienced Trainers, Daily Exercises, Hands-on Experience and Timely assessment of your work are some of the pros of joining this Institute Course.
Well designed Business Analyst Course, very thoughtful exercise that helps set the kind of mindset required to visualize how business operates and the kind of perspective clients hold. Will recommend all who are planning shape-up their career in BA profile.
When you read BABOK for the first time, you will be a lost wanderer. MCAL's case-study based Online Classroom Master Business Analyst Course helped me really understand what is BABOK.
MCAL provided me end-to-end support – right from initial training enquiry until I got certified. I believe that a reliable post-training support is a very important factor in achieving the certification.
MCAL's Business Analyst Course were extremely interactive and promoted experiential learning. Almost all the concepts were backed by suitable real-life scenarios. I found the examples very helpful during my preparation and even during the exam.
Training conducted by MCAL for "Business Analysis", "Big Data Analytics & Hadoop" and "Analytics for Business using R" have received excellent feedback from my team and hopefully it will help them in delivering more challenging projects in future. Based on my interaction with my team, I recommend MCAL as a dependable training partner and if required hope to leverage your trainings in the future.
Learn a lot about Business Analysis and the way it is executed. Hopefully It will support in my next level of career.
Excellent 32 Hrs workshop to learn effective knowledge areas of BA. Enjoyed as well as learned different aspects of interpersonal skills.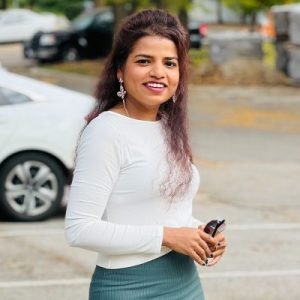 - Nivedita Patra
Technical Business Analysis
Fiserv - US

I joined the workshop thinking that I am currently working on a business analyst role, but when I started the training, I felt I only know 1%! Now after the completion of the training I feel I have acquired knowledge of every area of BA and can utilize it efficiently in my next job.
The Workshop has been designed in a very practical manner and it gives a brief and clear picture of BA role. Also, the course content is good and can be applied in the real time scenario. Thanks.
This was an excellent training / workshop I attended recently. It was a very fruitful experience and I would recommend it to my college peers who are interested in BA.
The training conducted by MindMap has given me hands-on experience with tools, as well as concepts which have made me more confident about starting my BA Career.
The training is good. Being an experienced person all my queries got resolved in the workshop period itself.
Case study based methodology and study material. Hands on training on different tools and techniques.
Training content is good as well as sound trainer methodology and high level skills of trainer.
Before this training I was not confident enough about opting for a BA role. All I knew was NO MORE DEVELOPMENT. Thanks to IIBA for booseting up my decision to become a BA
Learnt the role of BA and related career opportunity with respect to BA
The training was very good with sufficient knowledge over subject matter. Also, Abhishek was very polite and friendly
Never thought I can concentrate for more than 6 hrs but Abhishek is amazing Trainer. Before coming to this training I was not sure about my career change but now I feel i can talk about BA role. Really bif thank you to Abhishek B
The training has been very helpful in terms of BA Knowledge. All the concepts were very nicely explained. Interview tips were very good. Over all I had a very nice experience
My experience with the training has been superb. I got a clear idea of the roles and responsibilities of a BA and this would help me greatly in becoming a BA
The best part about this training is their qualified faculty. The faculty has knowledge & industry experience so it is usefulfor students. All examples are reletable and increase our understanding
Training was really usefulin enhancing inbuilt skill set related to BA & other frofessional quality of work
After attending the program it definitely sharpened the skill set & knowledge about this area
Was completed as informed on time, nice venue to arrange the sessiom.
Excellent 32 Hrs workshop to learn effective knowledge areas of BA. Enjoyed as well as learned different aspects of interpersonal skills.
It has been a very informative & vision clearing training that helpsin identifying our strengths & relate them to our roles & responsibilities
Thetraining program was very thought provoking & helped me to understand gobal BA practices
Learnt important things required in an interesting manner. Small tips, and tricks essential to actively search for a job
Theoretical knowledge combined with industrial and practical experience. Also, case studies help to understand the concepts were useful
Trainer is proactive & well aware of today's technology & what is happening. Good listening ability, which shows person is mature and updated
God good insight about working of a BA and clarity about role of a BA in an Organisation
Attending a professional training from outside was the first time for me. The training has encouraged me more to take BA as a profession. Would certainly like to have more hands on during training
Enriching experience, gathered useful insight about the profileof business analyst and was a interactive training session and trainer was very helpfulin guiding the right approach towards the course
I got whole knowledge of BA profile in detail. This program helped me to boost my confidence. Due to this program, I am able to meet various back ground people businesss, IT. All people are sharing their experience, that is a good thing
It was a good learning experience. Looking forward to more training for ITIL and PMP certification
Training was really very good & will be helpful to me in my project mgmt activity. Quality of training was very good. Things were simplified with simple examples. Which really helped me understand project mgmt.
The experience was very good. I was not knowing anything about BA, but now have got fair understanding of what BA does and how it should be done. I got to learn lot of things from personal experience of the trainer & other candidates
This training really added value to my knowledge & solved my purpose towards appearing for crtifications. I aspire to be in a BA role in future
It was very useful to attend this program. The depth and industry knowledge ofthe trainer added value to the program. I had a lot of concerns before attending this program, but I am almost clear on the things that I am suppose to do to exel on my role better
Has greatly improved my knowledge the BA activity in the project
It was a good learning experience. The discussions were enriching and a great value addition
This training program has unfolded a lot of activities that I was doing unconsciously but realized after going through the content. The training material is customised in line with BABOKand made easy